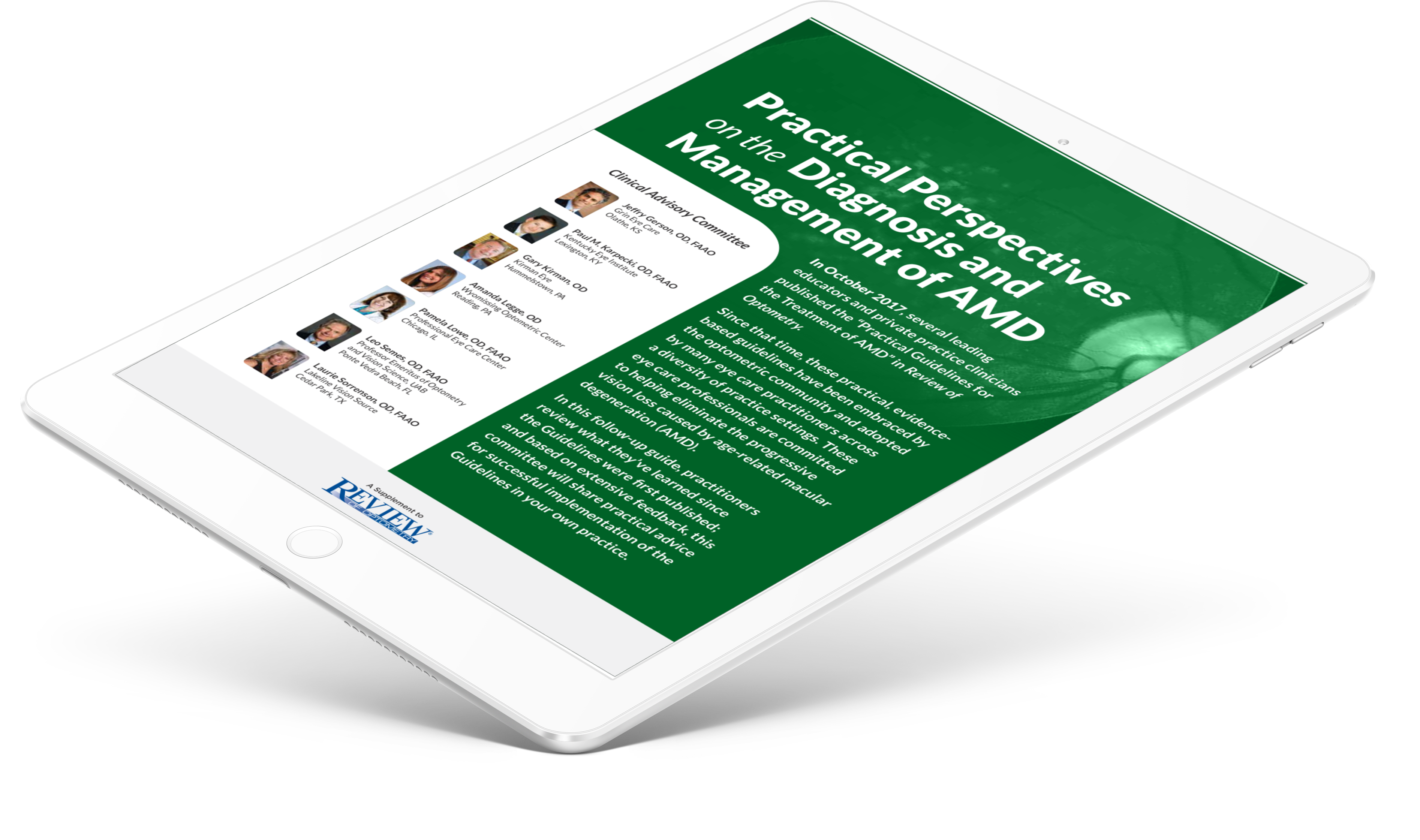 Looking to expand your AMD knowledge?
In this follow-up guide, practitioners review what they've learned about this progressive eye disease in classification, diagnosis, staging, and treatment since the original AMD Guidelines were first published.

Discover all the latest from this insightful guide and gain practical advice for successfully implementing these standards of care in your own eyecare practice.
We hope you enjoy!

*All fields are required