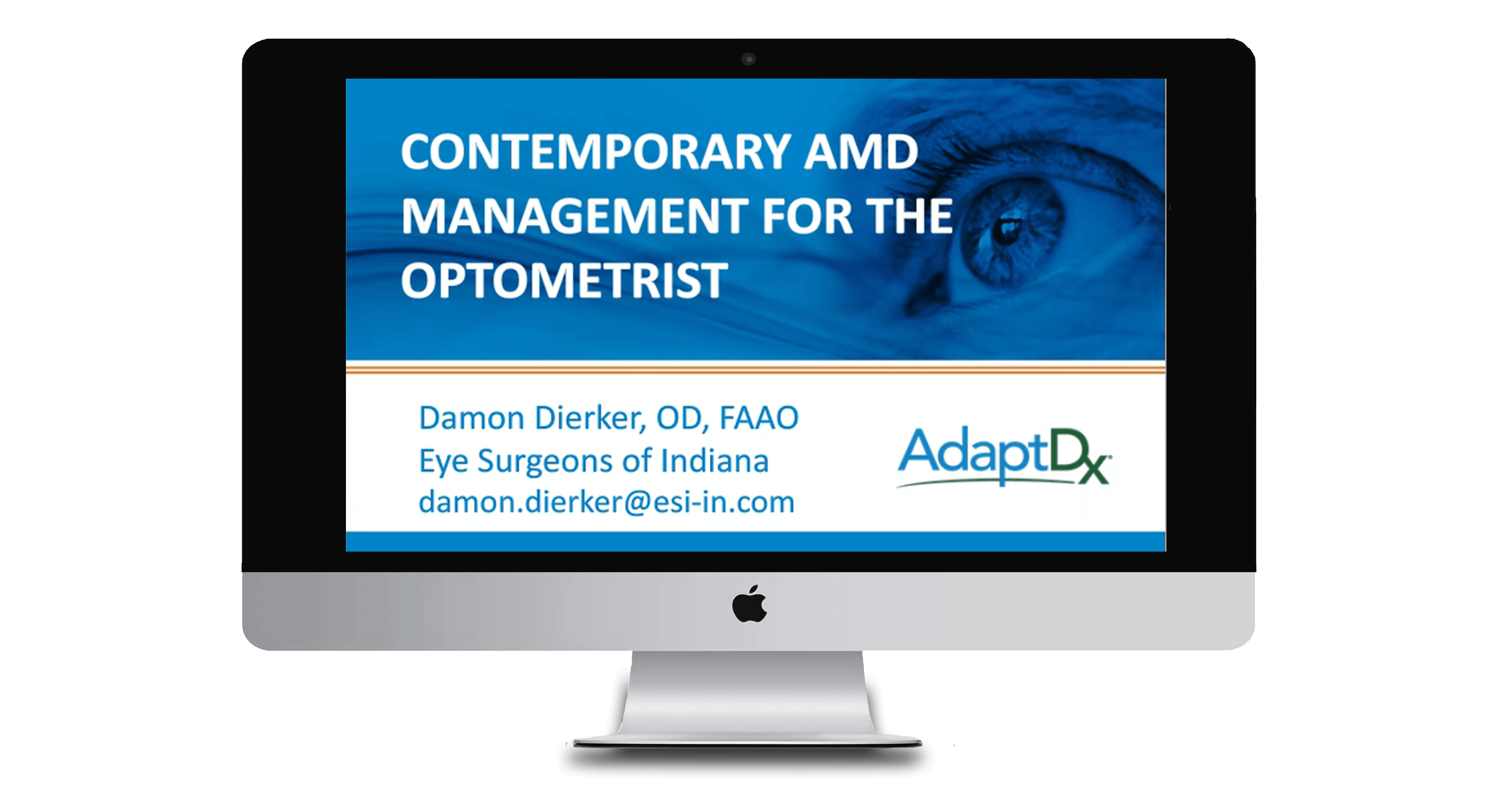 Webinar on Demand
In this webinar, Dr. Dierker answers the following questions:
What exactly is AMD?
When can we confidently make the diagnosis?
How often should AMD patients be monitored?
When is special testing indicated?
What advice should we be giving patients if we use an evidence-based approach?
What can we really do that makes a difference in patients with AMD?
We hope you enjoy!

*All fields are required